Best travel cards to save money
A mobile banking card is a must have when travelling abroad. The range of features offered by most cards allow you to save money and help to make sure your funds are protected and secure while spending abroad.
Top 3 travel cards and features
1. Card with best foreign exchange
The interbank exchange rate between two currencies is the dynamic rate at which banks change currenices between them. However, when you exchange currencies using your traditional bank cards, these banks will typically charge up to 3% extra for that transaction. One of the biggest benefits about having a mobile banking account is that most of them won't charge you these extra fees and stick to the interbank exchange rate.

There are some exceptions where some cards may add a fee during some periods (out of hours & weekends) to cover the risk of flucuations but whichever way you look at it, you can stand to save quite a decent amount of money and, this alone, is probably the number one reason to get one of these cards before your next vaction or if you are purchasing goods and services frequently in a foreign currency.
Best travel card to save on foreign exchange:

N26 doesn't charge any extra fees for most major currencies. This can result in huge savings when making purchases in foreign currencies. Although other cards also offer this features, N26 is the only one we've found that do not have any limits or exceptions which makes it the best choice here.
---
2. Best travel card for travel insurance
Although we did not find any cards that offer travel insurance as part of their free tier, holiday insurance tends to come as standard with many cards in their premium tier memberships. The level of coverage can vary quite a bit and if this is an important element for you then you should definitely make sure to check out the details of your coverage before choosing your card.
Best travel card for travel insurance :

Revolut has the best travel insurance coverage we've seen to date from all cards. They have clear terms on their web site and offer health coverage up to £15,000,000. They also have pretty good coverage for delayed baggage to cover replacement of clothing, medication & toiletries. In addition to this they have features that aim to make you more comfortable during delayed flights of more than 4 hours.
Sign up through this link to get delivery of first card free (£4.99 / €5.99 savings)
---
3. Best travel card for ATM withdrawals
Say goodbye to hefty cash withdrawal charges from foreign ATMs. A good travel card should always offer you free ATM withdrawals within certain limits. Typically this would be capped at about €200/£200/$300 for the free tier cards and the limits are usually increased with more premium packages.

ATM withdrawal charges can come in different ways and although most charges would come from the bank card, some ATMs also charge an ATM fee that is local to the ATM. This would typically be displayed on the ATM itself and it's important to check this before making any withdrawals as those local charges are not covered.
Best free travel card for ATM Withdrawals :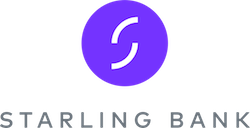 While most travel cards have monthly limits on all ATM withdrawals, Starling allows you to make 6 free daily withdrawals at all ATMs up to £300 per day. That's a pretty good deal for most travellers.

If you're going premium then Bunq is also a great choice. Bunq premium offer up to 10 free ATM withdrawals without any mention of limits on amounts which would make it the best premium choice.
---
Best all around card for travel
Choosing the best travel card really depends on what type of traveller you are and where you are travelling to. What's certain is that any one of these travel cards offers multiple benefits to your traditional bank cards and you will definitely benefit from having both your current bank card and one of these cards in your wallet on your next trip abroad.
Our all around best travel card:

Revolut offers the best all around travel card and seems to have bennefits that touch on all 3 areas. Where other cards lack in offering travel insurance and other features, Revolut premium offers a pretty comprehensive insurance coverage and when combined with the other benefits for foreign exchange & ATM withdrawals it makes Revolut our number one choice for all around best travel card to have in 2020